This wonderful journey began as 51 single disciples from 22 different congregations in three countries boarded our floating hotel for seven days (Royal Caribbean's Liberty of the Seas) in Galveston, Texas to sail to the Caribbean islands of Cozumel, Mexico, George Town, Grand Cayman and Falmouth, Jamaica. Most of the group did not know each other before the cruise but quickly became family as we enjoyed devotionals, meals and island adventures together.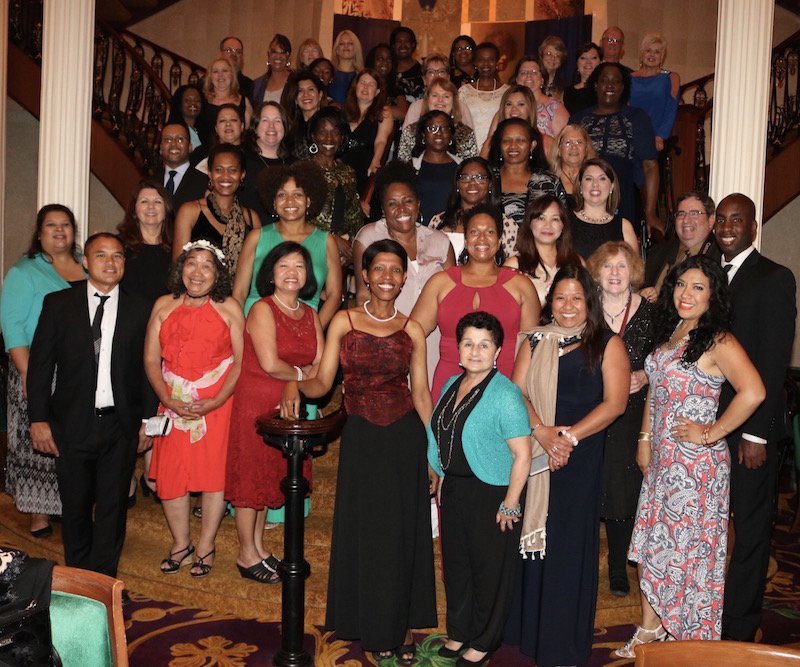 The highlight of the trip was our service tour in Jamaica to an infirmary organized by Norris Douglas (a brother who owns a tour company called Real Tours Jamaica). Norris did an excellent job of providing transportation for the group as well as sharing with us a list of the needs of the infirmary. Disciples not only brought one or two items that were needed, but they brought whole suitcases full of supplies! The infirmary director was so surprised and grateful that her tears flowed openly upon opening the suitcases. The facility had just run out of all of their needed supplies that day and a new shipment was not expected for at least one week. God supplied those needs through the disciples!
After talking with the residents at the infirmary for a while, we decided that we would sing songs for them. One of the older men (in his 80s who was blind and had diabetes) was so happy to hear the songs that he asked if he could sing a song. We will never forget his deep, clear voice as he sang praises to God! Of course, after we all clapped, he sang several more songs!
Many other people on the ship as well as the staff who served us were reached out to and addresses/phone numbers exchanged. We may never know the full impact of this journey, but we can be assured that new friendships were made and hearts were forever changed!
Thank you to Roger and Marcia Lamb and Disciples Today for organizing and seeing the need to bring disciples together from all over the world to enjoy fun and fellowship while serving the poor!
" I had such a great time cruising with all of you. What a fun vacation. I enjoyed getting to know everyone. I saw everyone chip in and step up when others needed help. So amazing to be family with people we just met. Being spiritually refreshed was by far the best part of the trip. LOVED the devos. Well done, brothers !!!" – Jennifer Johnston
Future fellowship cruises (for married couples and singles)