Looking to study the Bible with a friend, but not sure where to start? Curious how other churches study the Bible with people? Or do you need Biblical resources, like follow-up studies or answers to hot topics?
Look no further than the Evangelism Toolkit inside the new All Nations App.
Highlights include:
Six sets of English and Spanish-language Bible studies for those seeking a relationship with God. Arabic and other languages coming soon.
Character studies for teens
"Your First 40 Days" follow-up studies for new Christians
Tremendous resources for hot topics and tough questions from teachers in our fellowship
Resources for leaders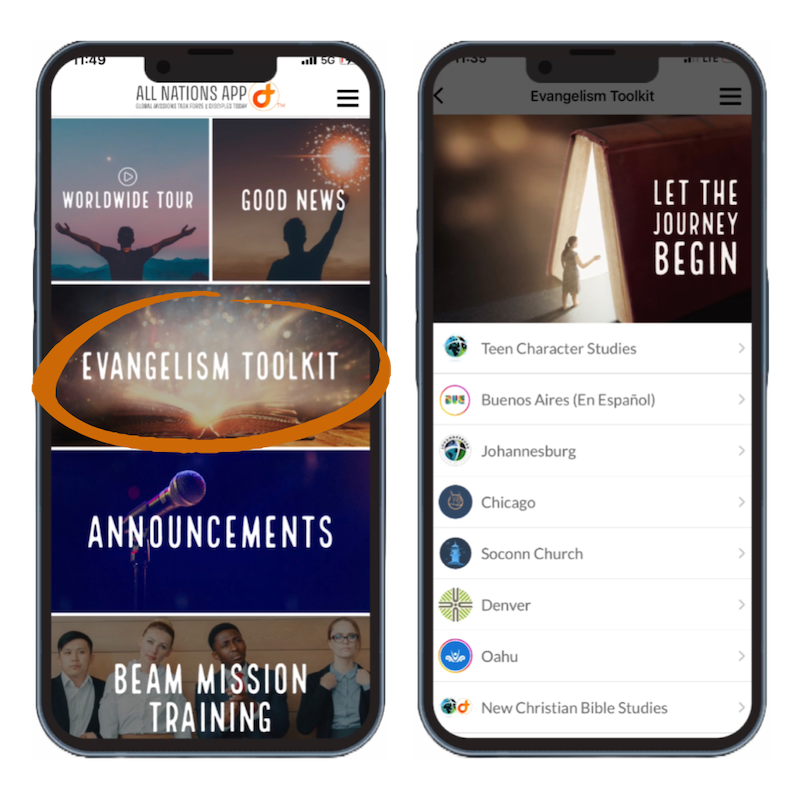 We welcome your suggestions, and feedback, and help to make this a great tool for all of our members. Let us know what you think via the "Make a suggestion or request" tile at the bottom of the app.