During the second half of 2022, for professional reasons, I was deployed on a field mission in Sudan for three months. Sudan is an Islamic country, where most people are grounded in Muslim beliefs and traditions, speak Arabic, wear the jalabiya, and have diverse daily practices that are quite different than the ones we have in the western world, especially as Christians.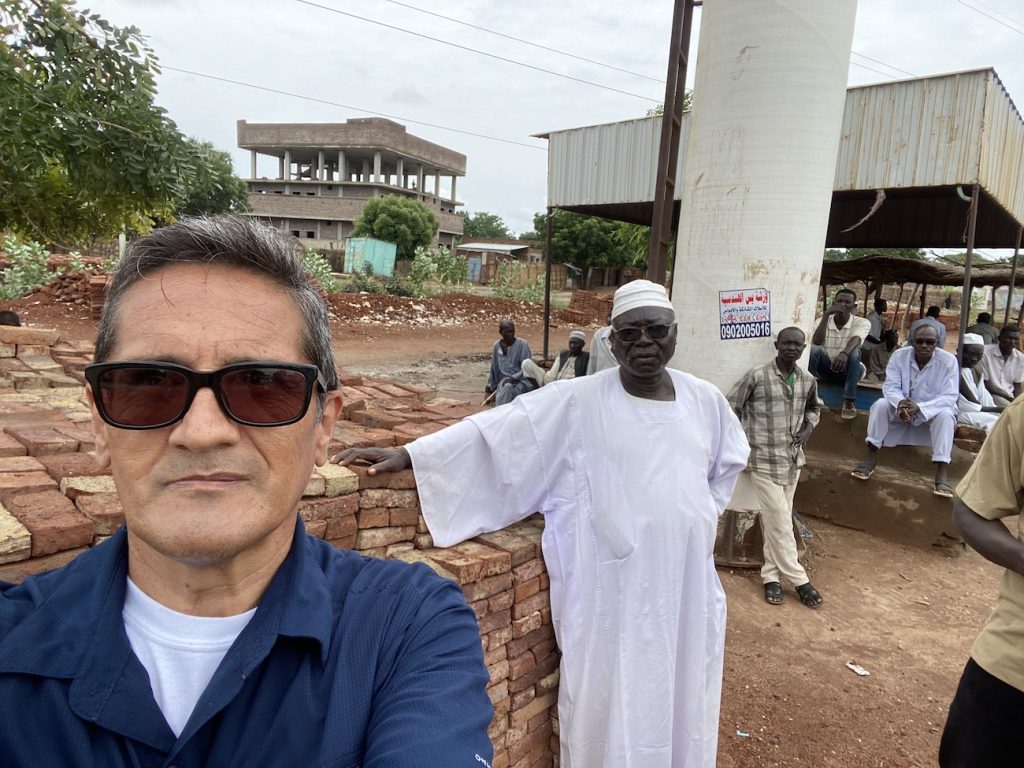 Where can I go from your Spirit? Where can I flee from your presence?

If I go up to the heavens, you are there; if I make my bed in the depths, you are there. If I rise on the wings of the dawn, if I settle on the far side of the sea, even there your hand will guide me, your right hand will hold me fast.

Psalm 139:7-10
For most disciples, a key concern when moving abroad is finding a church where we can gather with other disciples, worship together, attend a biblical sermon, pray collectively, etc.
A key lesson from my experience is that even when our material food changes, the spiritual food does not. Even though I wasn't able to attend church in Sudan, and I didn't have the conventional resources I usually find at the church in my home country, God provided a way to overcome. Here are a few of the lessons that I learned:
Before moving to Sudan, I received eight vaccines to be protected against endogenous diseases (cholera, dengue, malaria, etc.), so I know God takes care of us, not only in the spiritual realm, but in the material world, as well. Since I was working on a project to construct a hospital, most of my colleagues were medical professionals. My health was especially surveilled almost on a daily basis, something I do not even get in my home country.
God´s word is embedded in our mind, heart and body, no matter where we are.

"Tie them as symbols on your hands and bind them on your foreheads. Write them on the doorframes of your houses and on your gates." – Deuteronomy 6:8
No matter where I am, I can still grab my Bible and study it.

We can pray, regardless of the place we are at. I was constantly reminded on this, because Muslims typically pray five times a day. I was astonished to witness my colleagues down on their knees praying in the office. There was also collective praying at the mosque, and the praying from the Imam (the person who leads it) was heard everywhere because it was transmitted through megaphones and speakers. I was awakened, every day, by the first prayer time before dawn (fajr). Although we differ in our faith, I was able to learn discipline, devotion and submission to God from my colleagues' example.
My Muslim colleagues are accustomed to fasting. They fast because they seek spiritual sensitiveness, and as a kind of sacrifice before God. This was also a reminder to me as a Christian to seek for spiritual awareness.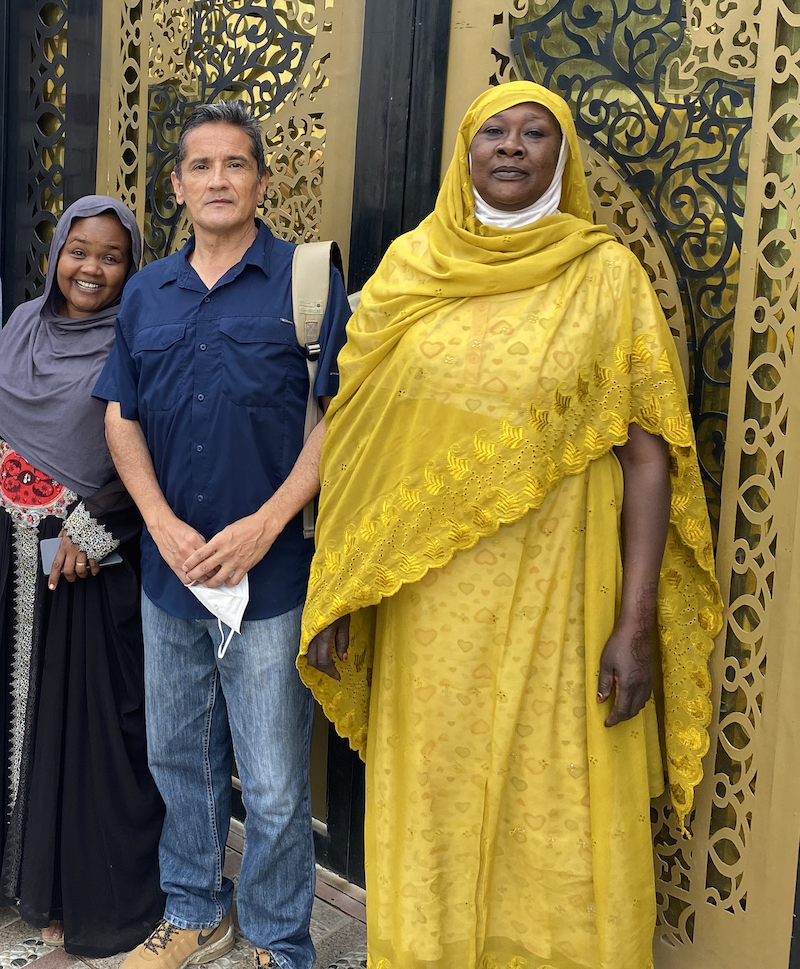 To offer up what I have. You can figure out the incommensurable needs that prevail in Sudan. God calls us to have mercy on diverse material needs that people around us have. Being in Sudan, I was reminded on this every single day.

"For I was hungry and you gave me something to eat, I was thirsty and you gave me something to drink, I was a stranger and you invited me in, I needed clothes and you clothed me, I was sick and you looked after me, I was in prison and you came to visit me…The King will reply, 'Truly I tell you, whatever you did for one of the least of these brothers and sisters of mine, you did for me.' "– Mathew 25: 35-40

My Muslims colleagues were dressed with modesty; they do not drink alcohol and have a contactless interaction between women and men. Of course, I am not saying that we should adopt all of their practices, but instead I highlight the way God uses all these circumstances to take care of me, as his beloved child. In 1 Timothy 2:9-10, Paul uses three Greek words to help Christians understand what godly dress involves. Their choice of clothing was to be kosmios, aidos, and sophrosune — respectable, modest, and self-controlled. It also challenges us — both men and women — to joyfully embrace the concept of modesty, and to consider it a beautiful (rather than a restrictive) virtue.
At the time I was in Sudan, I lived with people from about 20 countries: India, Egypt, Ivory Coast, Italy, Holland, Sweden, Brazil, etc., people of different religious backgrounds, and different languages. I can tell you that after three months some of them have become friends to me, and it comes as a consequence of doing good to my colleagues, regardless of their beliefs.

"Therefore, as we have opportunity, let us do good to all people, especially to those who belong to the family of believers." – Galatians 6:10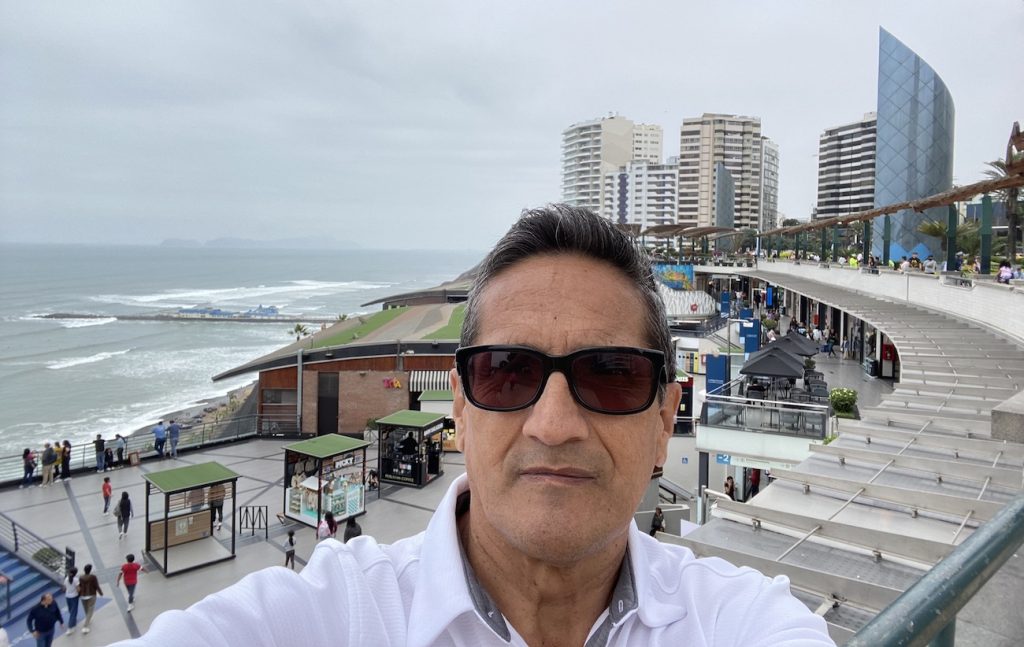 About the author: Jorge Diaz has been a disciple for more than 33 years. He has been married for 26 years and with his wife Patty raised a child who is currently 25 years old. His son has been a disciple for 10 years and leads the Young Professionals Ministry at the church in Mexico City – Coyoacan Region. They have lived in five countries (Peru, Mexico, Chile, Poland and Sudan) and have been part of the ICOC within fellowships of just a dozen of disciples and in some cases churches of hundreds or even thousands of Christians. Jorge holds a PhD in Urban Planning. and is currently a consultant for the United Nations.