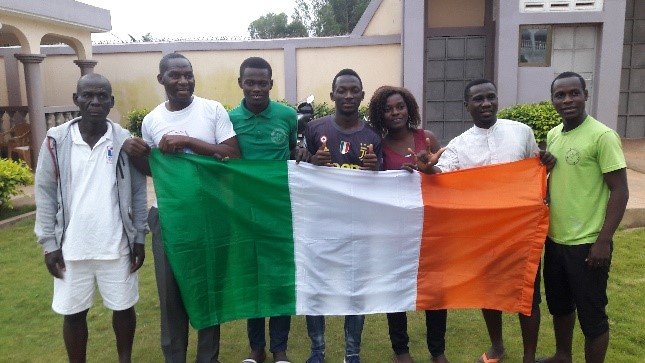 "In the name of our Lord Jesus Christ, always give thanks for everything to God the Father" – Ephesians 5:20 (GNB)
The deaf ministry of Abidjan church is so grateful to share some encouraging news with disciples around the world. We really thank God.
After exchanging mail correspondence and entering an agreement with Wicliffe Associates, they sent a team from the US to Abidjan February 25th to March 8th, 2019. The goal was to teach the deaf ministry methodology of Bible translation in Ivorian Sign Language.
Two weeks later, ten deaf, two interpreters and a supervisor were trained and equipped to perform the process. They offered us an entire studio and production equipment.
From July 25th to August 8th, 2019, they held an additional training and invited Zambia, Togo, Ghana, Benin, US, Burkina Faso and Ivory Coast to access the achievement and share experiences.
Presently, we've translate five books of the New Testament (Matthew, Mark, Luke, Romans and most of first Corinthians). This is the fruit of sacrifice and hard work of the deaf, considering that none of them are working in full time ministry. Some of them are still students and others are workers.
Our strength through Jesus is our commitment to see our dream come true. The next step is to finish the other books of the New Testament. Our challenge then is to continue to raise funds to cover the entire costs.
We need your prayers to see this initiative glorify the name of our Almighty Lord.
For more information, contact Yanzeu Guy Merlin at Yanzeu2014@gmail.com or +22506417033 (WhatsApp).