"Do not conform to the pattern of this world, but be transformed by the renewing of your mind. Then you will be able to test and approve what God's will is—his good, pleasing and perfect will."– Romans 12:2 (NIV) This is the core scripture of Envolve Ministry, the campus ministry of ICOC Philippines. Envolve was launched in a congregational campus ministry retreat of the same name, in Alfonso, Cavite, in early June. At this retreat, the ministry was strengthened, nourished and encouraged through life-changing lessons, fun-filled activities and meaningful fellowship with one another.
The name "Envolve" was coined by combining the words "involve" and "evolve," two words considered to be the pivotal convictions of the ministry, as explained during the retreat by one of the Envolve ministry leaders, Christian Gonzales, fondly called Chrisbro, and Evangelist, Ariel Lastrado. INVOLVE, as explained by Chrisbro in his lesson, is about fully embracing the message of Christ and bringing the message to others. Once a person involves himself in Christ's message, we are then called to EVOLVE into Christ-likeness, as later taught by Ariel Lastrado. Each lesson was capped with an activity that fostered great fellowship and deeper, experiential learning for the participants.
Later that day, everyone congregated once more to have a fellowship night. The ministry, which was grouped into clusters according to their campuses, prepared something special to show that night. Performances ranged from laughter-filled skits, captivating spoken-word recitations, heart-tugging songs, and energetic dance numbers. To end the night, everyone went arm in arm to sing songs of praise and thanks to the Father. It was a great day made even more wonderful by concluding as one church singing to, for and by the glory of God.
The next day, people woke up as the sun rose to have heartfelt quiet times with other delegates. From the start, the day began purposefully, fostering deeper bonds and meaningful connections with God and with others. The day continued on this note, with a moving worship service. Powerful testimonies were shared by Jhade Diaz and Jania Vega, followed by a convicting communion message shared by congregational Envolve ministry leader, Loren Lee.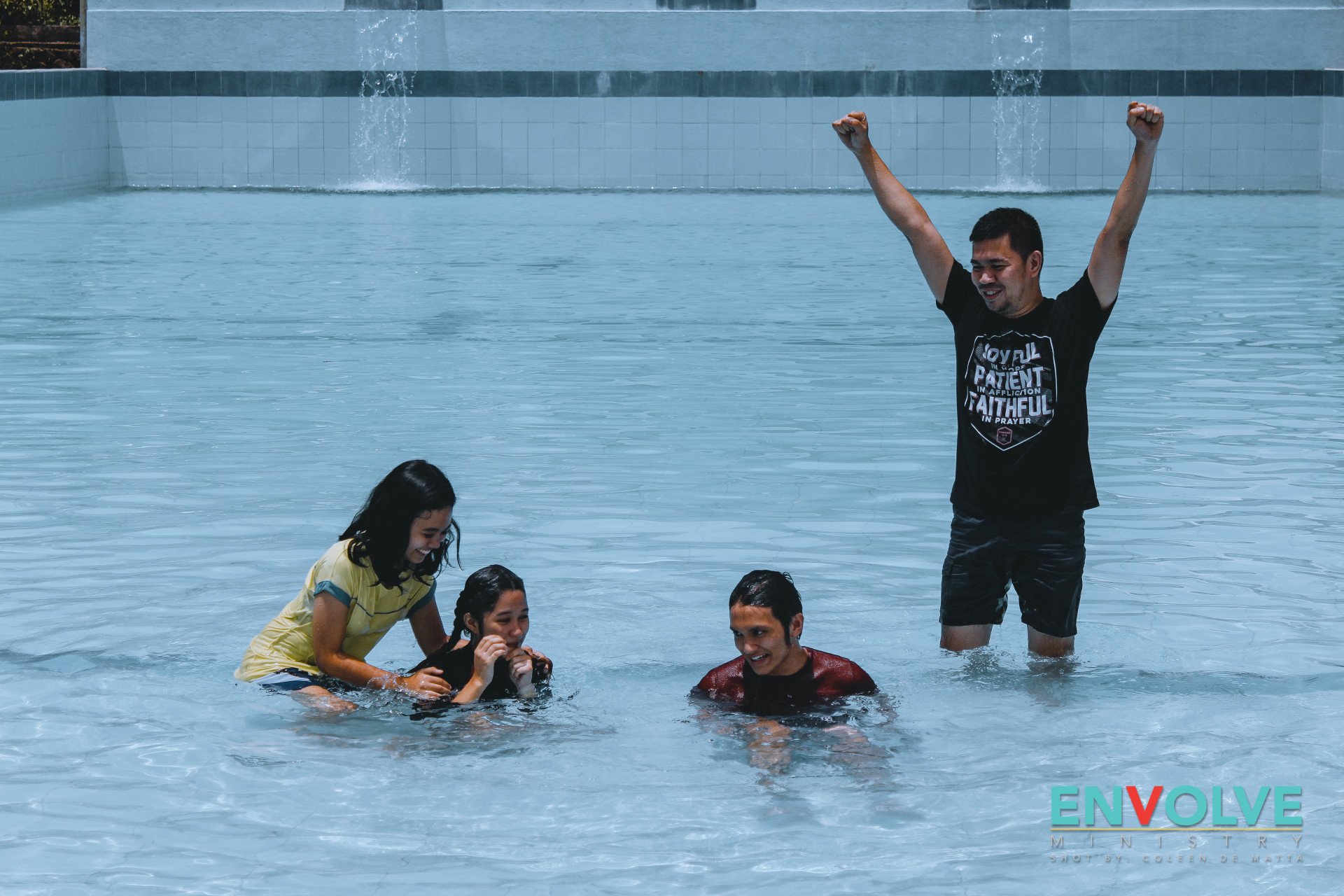 Ending as meaningfully as it started, the retreat culminated in two baptisms, welcoming two new disciples into the kingdom! The entire ministry excitedly watched as they made their good confession and declared Jesus as their Lord and Savior. With the spirits of the campus disciples renewed and hearts encouraged, the retreat came to a close. Everyone was refreshed and charged to fulfill the vision as Envolve ministry – to see thousands of college students grow in their love for God and for others and to see them forge strong relationships and develop solid convictions. For the ministry, while the retreat has ended, we take to heart Loren Lee's message that "No one can evolve if Jesus is not involved."
We involve. We evolve. Envolve Ministry. Follow us on Facebook, Instagram and Twitter!