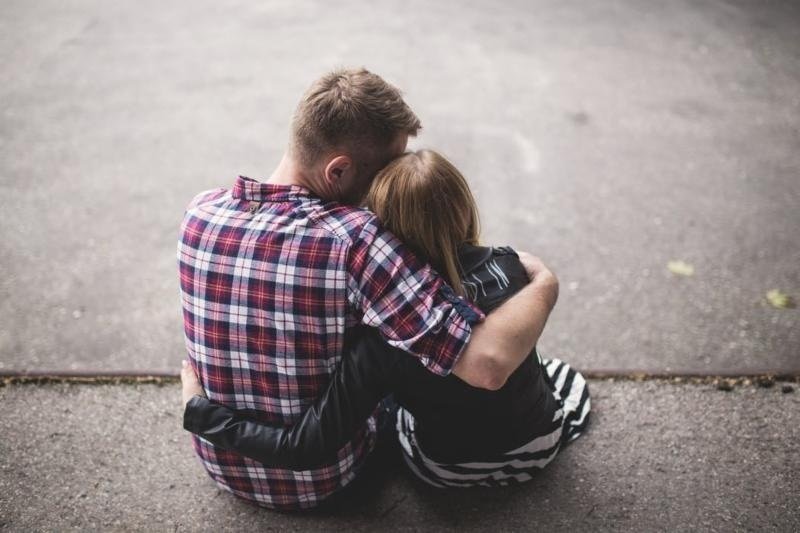 They were all filled with awe and praised God. "A great prophet has appeared among us," they said. "God has come to help his people." – Luke 7:16-17
All of us want to imitate Jesus. Often when we seek recovery, we do many things, but we may overlook the Master Healer– Jesus. Today we'll review a "case study" of my favorite healing – the widow in Luke 7. Decide today to keep Jesus at the forefront of your heart as you seek recovery.
We'll examine the interaction of Jesus and the widow in Luke 7 and how he radically changed her life by healing her dead son and what this means for us today.
Two groups were crossing each other at the city gate. One in deep isolation and misery and the other on a mission to change the world. They could have simply passed each other up…but Jesus' heart moved him to stop and show his compassion.
Soon afterward, Jesus went to a town called Nain, and his disciples and a large crowd went along with him. As he approached the town gate, a dead person was being carried out—the only son of his mother, and she was a widow. And a large crowd from the town was with her. When the Lord saw her, his heart went out to her and he said, "Don't cry."
Then he went up and touched the bier they were carrying him on, and the bearers stood still. He said, "Young man, I say to you, get up!" The dead man sat up and began to talk, and Jesus gave him back to his mother. – Luke 7:11-15
This story has arrested me from the first time I read it. It demonstrates Jesus' heart for the most needy among us that I find very inspiring and hopeful. If he would do this for a poor widow, might he also help me? Let's look into this amazing example of Jesus' heart to heal. Consider:
Jesus sees – Jesus saw this woman in her distress and was arrested…what does He see in you? Sin? Does he see that you remain in bondage to your sin? Have you quit trying? Have you fought back? He sees your sin and still has a vision for you to change!
Does Jesus see hurt–pain that has been there for years? Maybe someone abused you in your past and the memories still bother you and you're not sure what to do. Perhaps you are still holding on to hurt in the church and not yet dealt with it. Jesus sees your hurt.
How about disappointment? Is life not what you had hoped for? Your dreams have not panned out the way you had prayed about or you became a Christian and things remained the way they were before, or maybe like me, sin came roaring back? Jesus sees.
Jesus feels – The Bible says " His heart went out to her…and he was filled with compassion ." Jesus hurts over your sin, or a lack of will to change, and He hurts over the hurts in your life. Jesus feels what you feel and is able to relate on a heart level.
Jesus knows how to heal a heart. He is not interested in simply getting you to behave the right way–he is invested in changing your heart. One of the greatest testimonies for Christianity is the power of a changed heart.
Jesus is able to empathize and sympathize with you. He faced every temptation like us and yet did not sin. He knows what frustration, loneliness, and despair feels like and how to overcome them. Jesus feels.
Jesus speaks – He said "Don't cry" and "Young man I say to you, Get up" – stop being dead! What is Jesus saying to you? Here are a few things He says:
I love you and I died for you. Jesus says, "come to me with your hurts because I am the bread of life, the light of the world, the resurrection and the life, the true vine, the way, the truth and the life, the door, the gate, and the good Shepherd."
Jesus speaks into our hearts the solution to our life's problems–you see it all throughout the gospels. He speaks simplicity into life's complexities with words that cut right to the core of who we are and what we need for change.
Jesus speaks truth into our minds to clear up the insidious lies we've come to believe and live by–lies that keep us from living the life God intends for us. Jesus speaks truth to us.
Jesus touches – He stopped the funeral in mid-procession, and said, it's over! Jesus touched the bleeding woman, he touched the paralytic, he touched blind people's eyes…how will He touch you? In what unique ways will he touch you?
In Ephesians 2:10 Paul claims, For we are God's workmanship, created in Christ Jesus to do good works, which God prepared in advance for us to do .
That word, workmanship, is the Greek word, poetria… poetry…we are all unique individuals who are on a unique journey of change and growth. The Holy Spirit does not "template" change, but is creative in His work.
Jesus presented – witnesses proclaimed that: "God has come to visit his people!" A blind man given his sight stated it this way: "all I know is I was blind and now I see."
There are stories to be made in the Lord's church. I have no idea what they are yet, but they include struggle, victories, and leading others out of darkness. You have the opportunity to create a story, a narrative built by God to inspire you and many others.
God, Jesus, and the Holy Spirit often come up with surprising, unique, and strange ways of helping his people. How will God's Spirit work in your life? How will Jesus heal you?
Go to the Master Healer. Read about him voraciously, tell him your greatest needs, and marvel at the answers he gives. No matter where you've been, what you've done, how far away you've strayed, Jesus is still concerned, and is ready to heal – it's what he does, who he is, and how he brings God glory.
See also Jesus the Healer: Part One.
The church setting is the perfect place to help those with all kinds of mental health needs or issues with sin. Learn how to set up a Disciples In Motion Zoom visit with Tim. The weekend includes many different opportunities for mental health trainings in the church setting. Click here for more information.