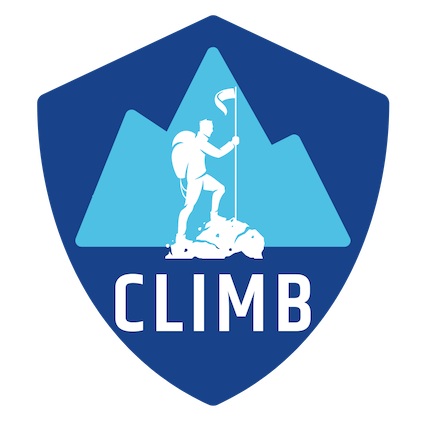 It's almost time for Climb!
We've got a few more weeks before we gather together for encouraging fellowship and life-changing teaching at the Climb Conference in Irving (DFW) TX. We know there are still a few last-minute folks who've been waiting to register. Now is your time! Register here by entering your email.
Here's why it's not too late to register and attend:
We've made the conference as affordable as possible. We know budgets can be tight, especially in small or self-supporting situations. So we've made Climb as accessible as possible. We chose a city with cheap flights, reasonable hotel rates, and the lowest possible registration cost. (And great BBQ!) If you've got even a little room left in your 2023 budget, Climb is a worthy investment.
We've made extra room for you to attend. Just because we lead small churches, it doesn't mean we have to have a small conference. Our goal is to have more people come than ever before and we're close to reaching that goal. We've faithfully reserved a larger space to accommodate all who want to come and be enriched.
We've taken extra steps to encourage women's leaders. Leading women in a small church is a uniquely difficult (and rewarding) job that few understand. The women's track is the first time that we know of where the needs of women in small ministry settings will be directly addressed. You won't want to miss this!
This only happens once every two years. That's right, the Climb conference is so epic that it's on a summer-winter Olympic schedule. So if you miss this year's gathering you'll have to wait two whole years for the next one. Nobody qualifies for the Olympics and sits out. This is your shining moment!
We've built an impressive set of classes and roundtables. Is it possible to address every small church need in one conference? Probably not. But that didn't stop us from trying! In addition to a great slate of classes we've added optional (free) roundtables with experts that can help you get even more out of this year's conference to bring home to your church. Roundtables will address:

Church finances and fundraising
Kids Church
Minister health and wellness
Creating resources and getting published
Building a solid teaching curriculum
And more!
Registration closes November 24th. So this is your last chance: register now by entering your email. It only takes five minutes!
P.S. Don't forget to book your hotel room at our group rate by clicking the link here (also closes Nov. 24th).
See you in Texas!
Joel, Joel & Rob