Allison Reynolds is a wife and mother from the UK. She and her family served on the HOPE worldwide Youth (and Family) Corps in the Philippines over Christmas 2016. Read about their trip from her perspective…
I had a lot of fear going to the Philippines Christmas 2016 HYC. For someone who has barely flown at all, four eight-hour flights were scary enough. And then, what about all the diseases and dangerous animals? Would I be of any benefit? How safe were the slums to take a typically English twelve year old boy? What if he got lost? And what about the finances – just think what else we could have done with all that money!
Having now been on the HYC I can honestly say that it was the best money I have ever spent and I would go again and again if it were possible for us. It's hard to describe how amazing the time was. My husband described it as a taste of heaven. Yes, we get to help the poor and have an impact, but for me that was just a drop in the ocean. Spending two weeks with a group of young fresh excited disciples was so inspiring. Hearing all their stories of how they became Christians was faith building. The depth of the friendships that were built in that short space of time is a true miracle from God.
Before going I was hopeful that the young disciples would spend some time with my boys and reach out to them. They did far more than that. I hardly saw them. Every time I walked into a room someone was chatting with Jon (15) and someone was playing cards with Ben (12) or tickling him. They had spiritual chats with them, shared bible studies and prayed with them. Ben sobbed when we left. "But I have made such good friends here mum, and I'm not talking about the children – I mean the grown ups!"
Half way through the Corps, one sentence said by Jonathan made all the cost, planning, effort and overcoming my fears worthwhile. He said "Wow mum, this is so much more meaningful than what we could have been doing this Christmas". My eyes prick with tears every time I write or share that sentence.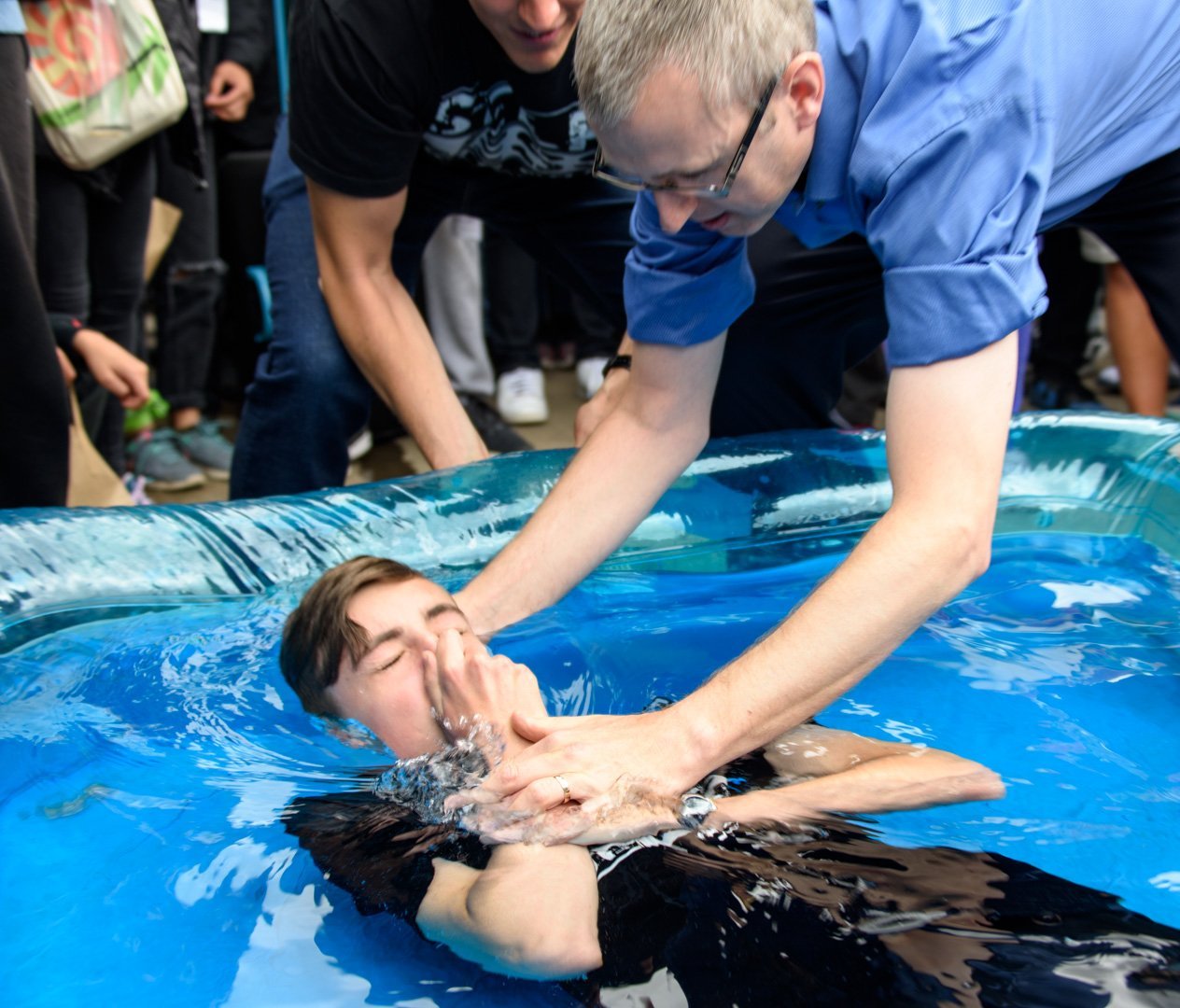 About three weeks after we came back, I had the best spiritual conversation that I'd ever had with Jon. I was so excited. His best friend in the church had decided to get baptised and I could see God working in lots of ways to open up his heart. He started to take his bible studies more seriously. I'd seen him take steps forward in his faith after the last two teen camps that he had attended. And this was another big step forward. But he still wasn't quite ready. I had it on my heart for some time to write this article, but I kept putting it off because I wanted to be able to end it by saying that Jon had become a Christian.
And now, eight months after our return from the Philippines, I can write this article with the ending that I wanted. Jon was baptised at the London teen camp and it's like a different person has come back! If you are considering going on one of the HYCs that are open to families I can't urge you strongly enough to go. It might just be the catalyst that is needed to stir your children's hearts towards God (Ephesians 3:20-21).