How can we be excellent at work and for the Lord? This struggle, to find the balance, is a challenge for many disciples in churches across the world. But as God has shown us through the lives of many of the great clouds of witnesses, men such as Daniel, Nehemiah, and Joseph have achieved high levels of success in the world as well as in God's kingdom.
One of the items on his prayer list was to design a United States coin. God has followed up on his promise. Since 2010, Chris has contributed drawings to over 40 United States Mint coin and medal design programs and is credited with 15 designs on U.S. coins and one Congressional Gold Medal.
Costello's eagle design appears on the 2017 American Liberty 225th Anniversary Gold Coin. "I had always dreamed of designing an eagle that would grace the back of a United States coin. In the case of the 2017 American Liberty coin, using multiple photo references of various birds, I produced an original drawing of an eagle in flight with its wings down, evoking motion and vibrancy, unlike the stoic eagles depicted on 19th-century coinage. It was selected from fourteen design candidates as a contemporary depiction of our national icon."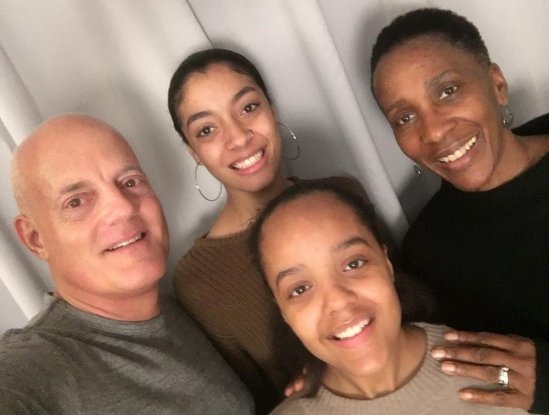 As a graphic artist with Discipleship Publications International (DPI), Chris designed the covers of many spiritual books, kingdom kids curricula, church invitations, and other media.
Chris is perhaps most famous for creating several typefaces widely used around the world including the widely popular and controversial font, Papyrus. The reaction to the Papyrus font was the subject of a recent Saturday Night Live skit for which Chris was interviewed on CBS news. Chris shared during the national broadcast about how the font was inspired during his search for God as a young man. Its Middle Eastern, ancient look and feel came from his Bible study. "It had a specific purpose. I had no idea that it was going to be on every computer in the world and used for probably every conceivable design idea," reflected Chris during his good-natured, self-deprecating CBS interview.
Chris' outreach to the community is evident in the way he participates in various local organizations as a member of the Board of Advisors for a local college and the Board of Trustees for a local art museum. "Membership in these organizations allows me to build friendships among people with similar interests and provides a greater opportunity to show hospitality and share God's message."
Chris is currently training to become an Elder in the Boston Church of Christ, answering the call to a deeper responsibility in leadership, sacrifice, and service to people both in the church and the community. Boston Central Region leader, Richard Hislop, commented on Chris' ability to juggle his endeavors in and out of the church, "Chris serves on our leadership team, leads a family group, and is now an elder-in-training. He has a lot of endurance and does not miss many meetings. Chris joyfully participates and demonstrates that the kingdom is a priority. It's amazing to see how God has blessed Chris."
Combining his artistic talent and committing his life to service in the church, Chris is a great example of striving to find a life balance of pursuing excellence in the world while growing in his spiritual life and relationships in the body. And God is blessing that heart. In 2015 he was honored by Congress with an invitation to attend a ceremony at the U.S. Capitol Building in Washington, DC. A Congressional Gold Medal bearing his design was presented to the recipients by Nancy Pelosi and Mitch McConnell. In 2016, he was invited to submit two portraits of President Barack Obama to be considered for Presidential Medals, which fulfilled Chris' original dream to serve before kings.
Here is a list of Chris Costello's coin design credits:
Congressional Gold Medal—Doolittle Tokyo Raiders Obverse
2018 World War I Centennial—Marine Corps Medal
2018 World War I Centennial—Navy Medal
2018 America the Beautiful—Block Island (RI) National Wildlife Preserve Quarter Reverse
2017 American Liberty 225th Anniversary Gold Coin Reverse
2017 Native American $1 Coin Reverse
2017 Boys Town Centennial Commemorative Half Dollar Obverse
2017 Boys Town Centennial Commemorative Half-Dollar Reverse
2016 Betty Ford First Spouse $10 1/2 oz Gold Coin Reverse
2016 Mark Twain Commemorative Silver Dollar Obverse
2016 National Park Service 100th Anniversary Commemorative Silver Dollar Reverse
2015 Lady Bird Johnson First Spouse $10 1/2 oz Gold Coin Reverse
2014 Eleanor Roosevelt First Spouse $10 1/2 oz Gold Coin Obverse
2014 Eleanor Roosevelt First Spouse $10 1/2 oz Gold Coin Reverse
2014 America the Beautiful—Great Smoky Mountains (TN) National Park Quarter Reverse
2014 Native American $1 Coin Reverse
2013 Edith Roosevelt First Spouse $10 1/2 oz Gold Coin Reverse
2013 Girl Scouts of the USA Centennial Silver Dollar Reverse
You can find out more about Chris at costelloart.com.
Publically available fonts created by Chris are available by clicking here.