Among our churches today, many may remember hearing Roger Lamb speak – a special white-haired gentleman who told his incredible life story, weaving it into the narrative of the history of our church. Roger's story is of a man who devoted his life to spreading the good news of Jesus as far and wide as he possibly could, through many means and mediums. As Roger retires as the CEO of Disciples Today, we honor him with a brief retelling of how God has used him to help others.
God gave Roger numerous opportunities to learn and serve. He grew up with an example of parents who loved God and led him to his own path of faith. Since his father was a military man, Roger went to high school in Germany, where he preached his first sermon and was exposed to numerous new environments and cultures. He attended Harding College in 1965 where he met Marcia Marks in their first week. His first job as a minister started in 1967 in the small town of Possum Grape, Arkansas. He and Marcia married on August 23, 1968. They spent their summers on evangelistic campaigns knocking on doors and studying the Bible with people. Another great influence on his life was when he was elected as state president of the Arkansas Student Education Association. In that role, he participated in numerous retreats, seminars, and conferences on desegregation throughout the Southern US in the crucial years of the civil rights movement.
Roger and Marcia accepted the call to leave their growing youth ministry in one of the largest churches in Houston to go to the mission field of the Midwest US where there were few churches over 300. In 1973 he became a full-time minister for the Heritage Chapel Church of Christ in Charleston, Illinois. In 1983 they led one of the first church plantings in our fellowship with Walter and Kim Evans to Champaign, Illinois. In 1985 they moved on to Chicago to co-lead the fast-growing church planting with Marty and Chris Fuqua. God blessed the church with an attendance increase from 400 to 1500 from 1985-88.
During these times of explosive growth in the Midwest churches, the Lambs' lives were unexpectedly turned upside down in 1981 when their middle child Michael was diagnosed with leukemia. At that time, the survival rate of this disease was only 15%. Through much prayer and three years of chemotherapy, Michael was pronounced cured in 1986! But then in 1987, Marcia was diagnosed with two kinds of uterine cancer with a 5% survival rate. She underwent aggressive chemotherapy and radiation and was pronounced cured in 1993, thanks to God's answering many prayers.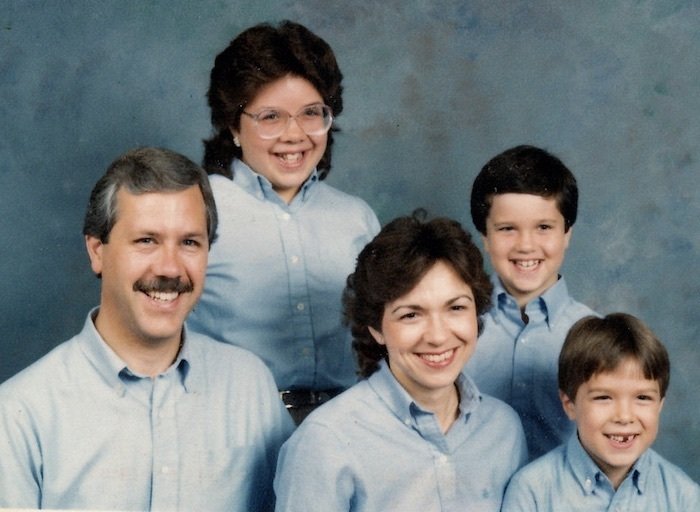 In the wake of Marcia's fight and recovery from cancer, God moved Roger, Marcia, and their three children, Christie, Michael, and David to Boston for a time of healing and training. Roger was appointed to oversee the church-wide publication Discipleship Magazine, which later became Upside Down Magazine, as well as publishing "The Boston Bulletin," the weekly newsletter for the Boston Church. During that time, Roger and Marcia wrote their first book published by DPI, This Doesn't Feel Like Love: Trusting God When Bad Things Happen, sharing intimate details of how God sustained them.
Little did they know what God had in store for them. When Roger suggested adding a video component to our media called Kingdom News Network, the global leadership gladly approved and in Los Angeles, the church produced a pilot video entitled "KNN." With the successful growth of Upside Down Magazine, Roger and Marcia were a natural choice to move to Los Angeles to build this media company to produce KNN and the LA Story magazine. Marcia fit perfectly into the creative side of LA Story and KNN, and Roger coined the new purpose for this media effort – not to divide, but to unite, and "inform, inspire, and chronicle the history of God's modern-day movement."
KNN was the first glimpse most disciples had of God's Word working in other countries. KNN showed us that people would "grab the dream" and be baptized wherever the Bible was preached – in the smallest Bible Talk, in the countries most hostile to Christianity, with the toughest persecution or the most challenging situations. Anyone could become a Christian! God used Roger to help many of us understand and be inspired by God's power around the world.
The late 1990s saw the beginning of dramatic productions like "Where to, Sir?" " The Prodigal Daughter, " " Forgiven," " Secrets of the Heart," and " Last Call, " brought biblical parables to life and enriched church services and Women's and Men's Days. One of the most challenging and rewarding videos Roger produced was " The Cross," the story of Jesus's life, ministry, and crucifixion as seen through the eyes of Jesus. It was a monumental job to gather talented disciples from around the country, manage a young staff and a predominantly non-Christian crew, and keep so many plates spinning at once! The KNN videos were eventually anchored in up to seven languages and subtitled in eight others. Under Roger's direction, the first official ICOC website was born.
Those who have worked with Roger, whether on his staff, in the ministry, or even on the same committee will testify that God used Roger to fill a unique place as a connector in our church and in our hearts. He filled in the gaps in so many areas, bringing decades of experience both professionally and spiritually, and he could interact as a minister, leader, family man, administrator, and friend, often all at once.
2003 brought us all to a critical junction. Along with many other changes, KNN lost its funding as the church ministry and administration decentralized and churches globally redefined themselves. The dream of united global evangelism could easily have been lost. Inspired by Jesus' vision for unity in his church, Roger stepped out in faith with no promises of support, realizing that more than ever we needed a common bond and vision; that uniting, informing, and inspiring was more important than ever. He gathered a small group of volunteers who were willing to put in the work to make his vision a reality. Through constant prayer, hard work, and depending on God, Disciples Today began.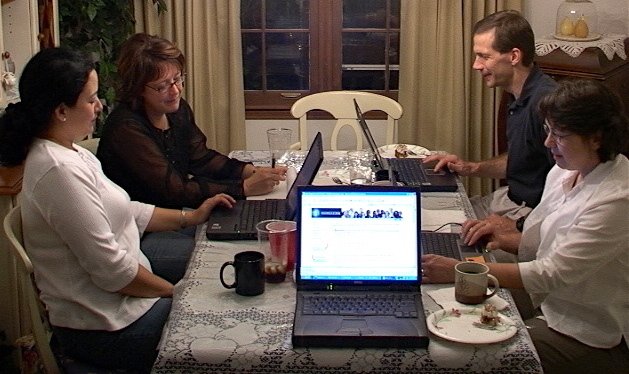 Roger will emphasize that Disciples Today could never have succeeded without so many willing volunteers, but it still takes someone with vision and determination to corral such volunteers and focus everyone on one common goal. Following the Spirit's guidance, Disciples Today expanded to not just a website with articles and a Church Locator, but a hub for conference registration and streaming, spiritual resources, and so much more. Roger was instrumental in the release of DT Heart & Soul, a website for single disciples that has celebrated over 100 weddings and 21 babies; Disciple Adventures, a website to connect people and churches for short-term missions; DT Counselor Connect, an online portal to connect disciples with professional counselors within the ICOC, and DT Connect, a website offering coaching services to help disciples grow professionally. He continued to teach and preach at retreats and conferences and on the Steps of the Apostles Tours in the Mediterranean. Roger also served as the Chairman of the ICOC Communications Service Team and Chairman of the Chairmen's Service Team, coordinating global collaboration efforts from 2010-2018 and the ICOC Leadership website.
God walked Roger and Marcia through great mountaintops and deep valleys. Their son David, who had been healthy his whole life, developed adult-onset leukemia while on a nationwide tour as part of the musical duo Brown Bird. After undergoing treatment, David's cancer went into remission. But less than a year after his treatments, David suffered an aggressive leukemic attack and died only a few days later on April 5, 2014. Meanwhile, their daughter Christie's health was gradually declining, to the point where she was consistently in and out of the hospital, and she unexpectedly passed away in the fall of 2018.
Yet even in the times of greatest tragedy, Roger and Marcia never faltered in their love for God and for the church. They have inspired countless people around the world with their vulnerability, perseverance, and courage through hardship. God has blessed them with now being in the region led by their son Michael and his talented wife Kristen in the Boston Church.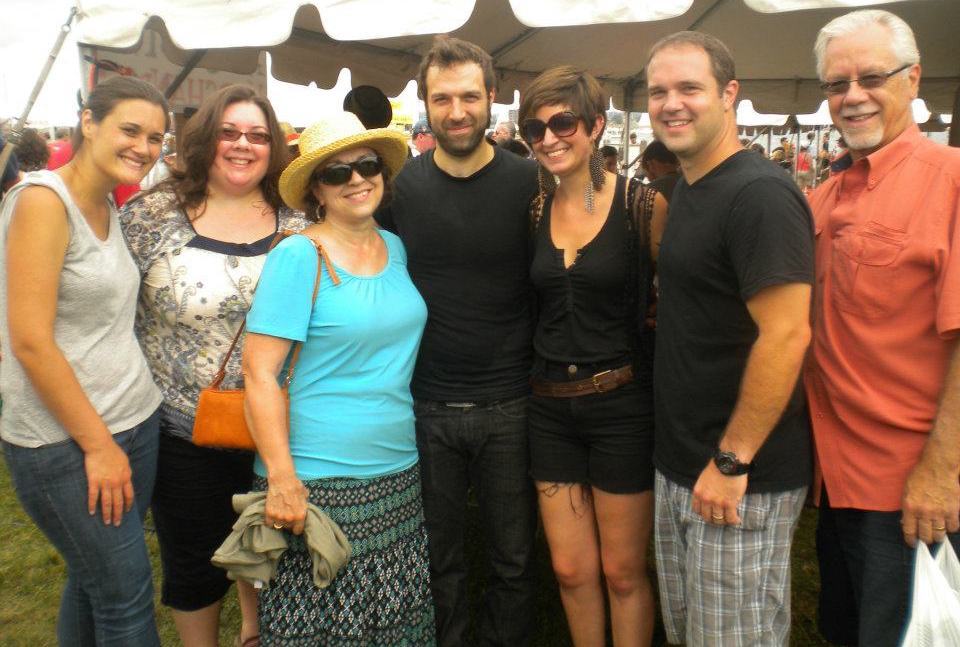 In 2013, Roger and the Disciples Today Board began an annual Strategic Plan that resulted in a formal search for his successor in 2019. Through much prayer and advice from leaders around the ICOC, Justin Renton was selected and unanimously approved to serve as the next leader of Disciples Today. It is fitting that a talented disciple who was converted and raised in South Africa has been appointed to lead a global effort in our movement. Lai-Yan Faller continues her excellent role as Editor of DisciplesToday.org. Roger now becomes Founder & CEO Emeritus.
Roger and Marcia feel inspired by God to write another half to add to their book: This Doesn't Feel Like Love Either, exploring more depths of God's grace in healing our broken hearts. Roger also hopes to write an autobiography, produce a podcast, and play with his grandkids.
Roger and his family hold a unique place in our movement, our churches, and our lives. But we pray God will inspire many more young people to dream of how he can use their lives as they make themselves available to his plans.
Click here for an extended interview with Roger and Marcia on the Rob Skinner Podcast.