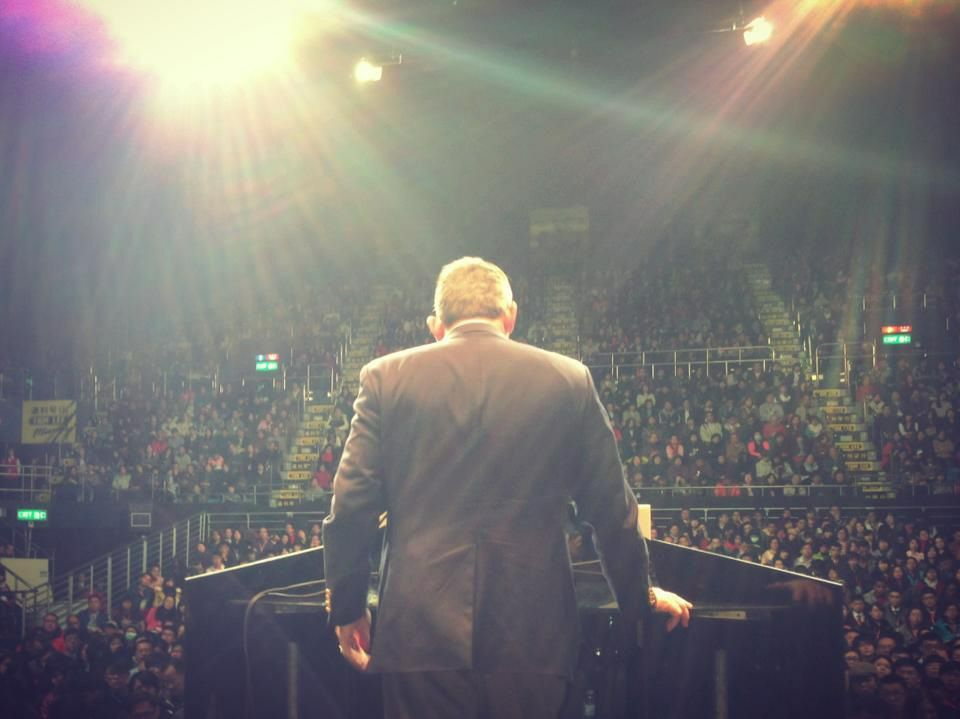 On Saturday morning, March 31, our dear brother Scott Green peacefully passed on to be with the Lord. As many of you know, Scott had been courageously battling brain cancer . With Lynne by his side, he realized the goal of our faith and finished the race. We received these touching words from Lynne: "I was able to keep my promise to hold Scott's hand till Jesus took hold. He drew his last breath at 4:30 this morning. Immediately after, The Mission played on the sound track. It was appropriate. It has been a long hard week as Scott's strong body was reluctant to let go, but God convinced him. We are grateful to each of you as you have helped us on this difficult journey. Your presence has mattered." Scott and Lynne are truly heroic servants of God. As a young married couple, in 1987 they led a small team of disciples from Boston to plant the Hong Kong Church of Christ . That church today thrives with over 2,000 members and has planted dozens of other churches in mainland China, Taiwan, etc.. After the Greens handed the leadership to Chinese disciples they had trained, they returned to serve the Seattle Church of Christ from 1997 – 2013. They then served our Berlin church for several years until 2017. Scott received his MFT from Seattle Pacific University, and over the last eight years has been using his wisdom and training as a counselor to help restore peoples' faith and inspire them to rescript their lives with a story of hope and dreaming anew. Click here to listen to Scott's moving comments to the Hong Kong Church at their 30th Anniversary service last November.
It seems fitting that Scott went to be with the Lord on Easter weekend. His very first sermon to the Seattle Church was on Easter Sunday, 1997. We all remember vividly Scott preaching about the risen Savior with passion and urgency. His convictions stirred our hearts to a greater sense of action and vision back then, and his incredible legacy will surely provide inspiration for our future. Scott truly poured out everything for the sake of the gospel, setting an example for all of us who want to impact this world for Christ.
" For I am already being poured out like a drink offering, and the time for my departure is near. I have fought the good fight, I have finished the race, I have kept the faith. Now there is in store for me the crown of righteousness, which the Lord, the righteous Judge, will award to me on that day – and not only to me, but also to all who have longed for his appearing ." – 2 Timothy 4:6-8
We're asking that you keep the Green family, the Hong Kong, Seattle and Berlin churches in your prayers at this time. We are planning a memorial service for April 21 . Thank you for all of your love, prayers and support.
See also: