"Dear friends, since God so loved us, we also ought to love one another ." – 1 John 4: 11
It's not uncommon for Christians to sign up for a service project, whether it's MLK Day of Service, a HOPE worldwide Volunteer Corps or a community clean-up initiative. But when an unexpected volunteer opportunity came to Anthony ("AB") Battle, he soon realized God was calling him to learn and to love – unconditionally.
AB, evangelist for 1200 Church in Tallahassee, Florida, is an avid golfer. While volunteering at a city-owned golf course, AB was asked by the director to give a motivational message about teamwork to bickering employees. This target audience was actually a group of prison inmates on a work release program called Second Chance. Funded by the city of Tallahassee, Second Chance makes employment arrangements for the incarcerated; they earn money and acquire good work habits to prepare them for life after prison.
In speaking to the inmates about teamwork and family, AB got a chance to get to know them and started looking for ways to meet their needs. As God would have it, AB has many natural connections in Tallahassee. It's where he grew up, graduated from college (Florida A&M University) and raised his family. The inmates' positive response prompted AB to tap the shoulders of other disciples and friends in the community who shared their expertise and experience with the group. A brother in 1200 Church, a seasoned veteran in the Tallahassee community, gave each inmate a booklet brimming with practical information – about GEDs, health resources and job searches. At the next Second Chance meeting, a successfully employed former inmate described the perseverance it takes to land a job. "He talked about the challenges and really spoke their language," said AB. Later, a successful car dealership owner visited church. At one time he, too, had been incarcerated, and wanted to know how he could support Second Chance. "Can you help them get a car when they get out of prison?" replied AB. By this point, the program was gaining attention. The City Manager and his assistant even came out for one of the monthly meetings.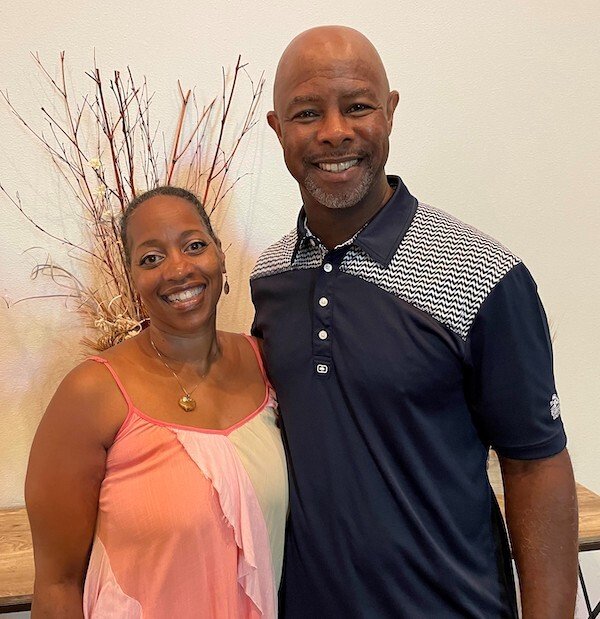 AB realized that the willingness to perceive needs and meet needs, without expecting anything in return, was making an impact not only on the inmates, but on his heart as well. "I grew up in an environment where people loved you for what you did. The grades I got, my batting average – I was defined by how well I performed. That changed when I was 18 and I became a Christian, and learned how God loved me, unconditionally." AB believes that God is continuing to teach him, through Second Chance, about the power of loving others, unconditionally. "I really wasn't trying to start a ministry or invite these guys to church. But one day they asked me, 'Hey AB, can we come to church?'" After the requisite background check and certification process, AB started picking them up and driving them to church. In turn, this gave the brothers and sisters at 1200 Church an opportunity to love unconditionally. "I wasn't sure exactly how people would react to the inmates coming to church. I shared how I got to know them and hear their stories. I got to know how they made mistakes, but they were not mistakes – God doesn't make mistakes."
1200 Church wrapped their arms around the inmates and members started looking for ways to meet needs. One particularly poignant moment came as disciples celebrated an inmate's birthday. After a delicious dinner followed by a cake with candles, the young man broke down in tears. "I'm 27 years old, and I haven't had a birthday party since I was 6."
Some of the men continue to come to church after they leave prison. One asked AB to officiate his marriage, and he performed the ceremony right in his own living room. They are now members of 1200 church! "I've learned a lot about not judging, about respecting others and about listening to their stories. Often, I serve others so they will come to church, or serve because I want them to become a Christian. I want to serve, but with no expectations," said AB. "When I love others unconditionally, they change, but we change too. It changed our congregation – to love like God loves us. How many second chances does God give us?"
AB reflected, "I feel like I've learned more in these four years than in last 20 years. My encouragement to others is this: Have a ministry in your own life, where you can love others unconditionally and watch God work in amazing ways."