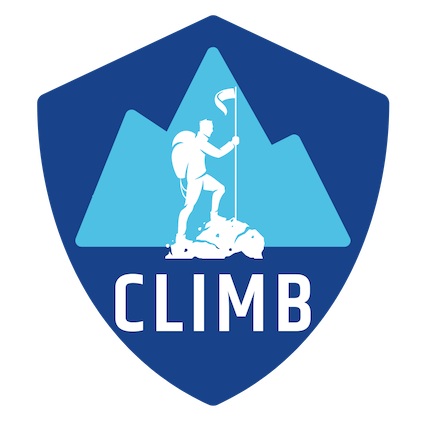 We've seen a record number of early registrations as excitement builds for this year's Climb Small Church Conference in Dallas – Fort Worth, Texas. We've decided to delay our next price increase until the end of September, which officially makes this the month to register. If you've been on the fence about attending Climb, here are a few reasons to register today:
THIS CONFERENCE IS FOR YOU. Have you ever attended a large conference or regional meetings and felt like the lessons weren't exactly speaking to you or your situation? In our planning meetings, we keep emphasizing that every lesson, sermon, and speaker has to be laser-focused on the needs of ministers and ministries of 150 or less. We're thinking and praying through the unique and varied needs of smaller churches so you can come away edified, inspired, and refreshed.
THERE MIGHT JUST BE ONE THING HOLDING YOU BACK. Many of us feel stuck right now. When we look at the last few years, we can feel overwhelmed by the magnitude of changes that seem necessary. Here's what I've seen: It might just be one thing that needs to change. One lesson you need to hear. One idea that you hadn't thought of. That one thing could very well be waiting for you at the Climb Conference.
WE NEED TO BE INSPIRED. Climb has always been a practical conference, focused on meeting real needs for small churches. And we will certainly deliver practical help right on time for the beginning of a new year. But, as we organize this year's event, we want you to leave with tangible action items and the inspiration and encouragement that we sometimes lack. Leading a small church is hard. We often minimize our need for strengthening and inspiration. We believe the dose of encouragement you'll receive at Climb might be just what you and your church need to move forward with restored confidence and vigor.
WE NEED EACH OTHER. We know it's a big deal to spend money to register, get a hotel, travel, and take time away. But we also believe that it's worth it. Zoom just can't compete with being in the room. The connections, fellowship, and encouragement we receive from being together for just a few days every other year at Climb is essential. Check our what our brother David Jung from Winnipeg has to say about the fellowship at Climb:
CLIMB IS NOT JUST FOR CHURCH LEADERS. We want you to think about the different types of people who could benefit from this hyper-focused small ministry health and growth conference. It's registration month – who can you encourage to register?
Region leaders in larger churches
Women's leaders (We have sessions just for you)
Core group leaders
Board members and administrative help
Non-paid Staff
Campus ministers
Youth and Family ministers
Future church planters
Tent-makers
Bi-vocational ministers
Anyone feeling stuck, discouraged, or isolated
ONCE AGAIN, WE'RE DELAYING OUR PRICE INCREASE UNTIL THE END OF THE MONTH. By registering in September (aka Registration Month), you are not only saving your church money, you're ensuring that we have the resources to make this the best Climb Conference yet. And if you've been to Climb, you know that the last two conferences will be hard to top. We're ready for the challenge and we'll see you at CLIMB 2023!
SPEAKERS:
This year, our presenters will focus on one of four lenses: Inspiration, ministry growth/health, minister wellness, and navigating difficult issues. Here's the list of speakers, many of whom are paying their own way to minister to us:
Shawn Wooten
Kevin Miller
Dave Bliley
Dr. David Pocta
Darren Overstreet
Jeanie Shaw
Tony Singh
Stuart Mains
Robert Carillo
Christy Peed
Pam Skinner
Joel Peed
Joel Nagel
Rob Skinner
CLIMB ON!