Dear members of Les Eglises Internationales de Christ,
We are here today to discuss the far reaching reality that is affecting the people of Haiti, including our brothers and sisters in Christ. The political, economic, and social crisis that Haiti is experiencing for many years has impacted every institution in the country as well as its religious organizations. It is true that this country went through a lot throughout its whole history; however, the challenges that it is facing right now are huge compared to what the country went through in the past, which needs all of our attention, support and prayers.
In this article, we will consider the consequences this crisis has on the churches as well as what to do as brothers and sisters in Christ, so that we can continue to exist and to serve our communities.
1. The impact of the economic crisis
The economic crisis that has been ravaging Haiti for years is having a huge impact on the churches in the country. The financial aid that they used to receive has decreased considerably which makes it very difficult to keep doing social and religious activities. It is hard for the citizens of this country to have access to resources to meet their basic needs. Those conditions make life unbearable for certain families. They have little access to education and medical health, and poverty is rampant.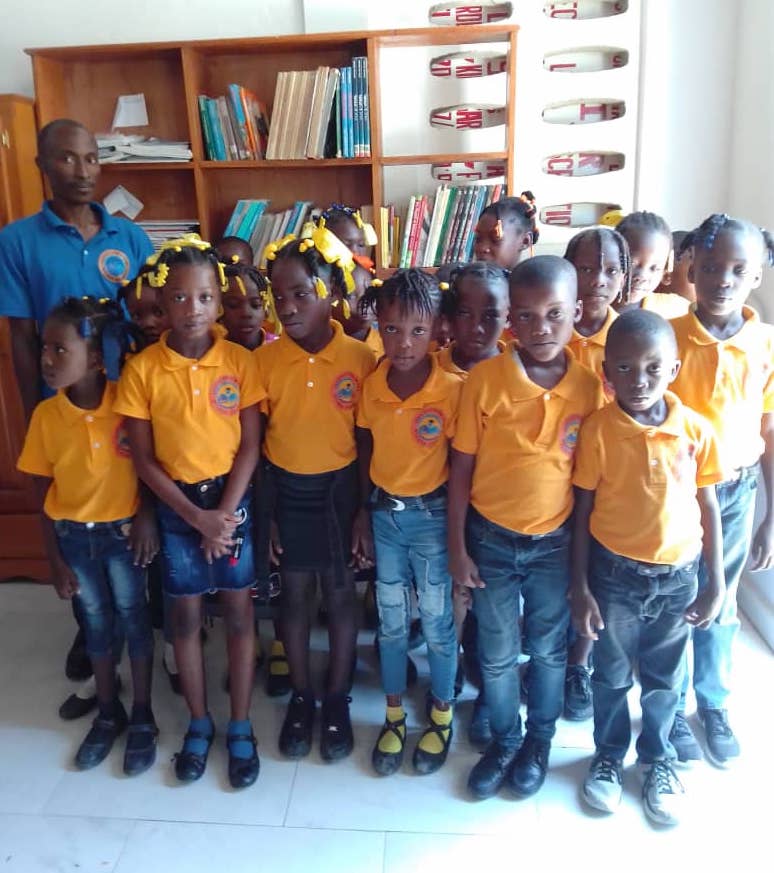 2. Political instability
Haiti has been shaken by so many political issues that have affected the churches. Successive governments have faced many issues to meet the basic needs of the population; as a consequence, there are constant protests and tensions that lead to the disruption of religious activities as they put church members in dangers. The assassination of the last president of Haiti has put the country in an even more infernal chaotic state. The elections have been reported so many times that for those living in the country they are in a constant state of uncertainty.
3. Social crisis
Violence and insecurity is now commonplace in Haiti. The armed gangs control certain parts of the country, terrifying the population and have led to a wave of migration towards other foreign countries. Human rights are violated, and many are living in constant fear.
Despite those challenges, many churches in Haiti serve as a refuge and gathering place for citizens seeking spiritual solace in the midst of the political instability. They have launched initiatives to improve education, to fight against violence, to promote women's empowerment, and to raise awareness of environmental issues. These actions demonstrate the determination of the churches to make a positive contribution to society despite the difficulties involved.
In the face of this deep and alarming crisis, we as Christians are called to act.
Calls to action:
Prayer: Let's pray fervently for the Haitian people, asking God to grant them peace, wisdom and relief from their suffering.
Solidarity: Let's encourage solidarity throughout our churches by supporting humanitarian initiatives aimed at providing food assistance, medical care, education, and moral support to the ones in need.
Raising awareness: Let's make sure churches are aware of the current challenges that Haiti is facing, and encourage generosity towards organizations working for the well-being of their communities.
Hope: It is very important to remember that God will never abandon those who fear him no matter what the situation. This faith will help us keep hope alive and inspire others. As the Bible says, "the righteous will live by faith."
Conclusion
The situation seems desperate for many. The crisis has deeply affected local churches, but they are showing exceptional resilience because of their faith in God. Despite the challenges, they are playing an important role by providing spiritual and material support to their communities. These churches are great example of strength, faith and determination by bringing hope in the midst of adversities.
We are also grateful for the churches that have been offering support to Haitian disciples and their relatives during this difficult period.
Let's commit ourselves as Christians to become an instrument of positive change for this country, let's pray for peace and for prosperity to reign eternally.
May God bless Haiti and guide us toward the path of progress.
Written by Sebastien Etienne; proofreading by Davidson Jules