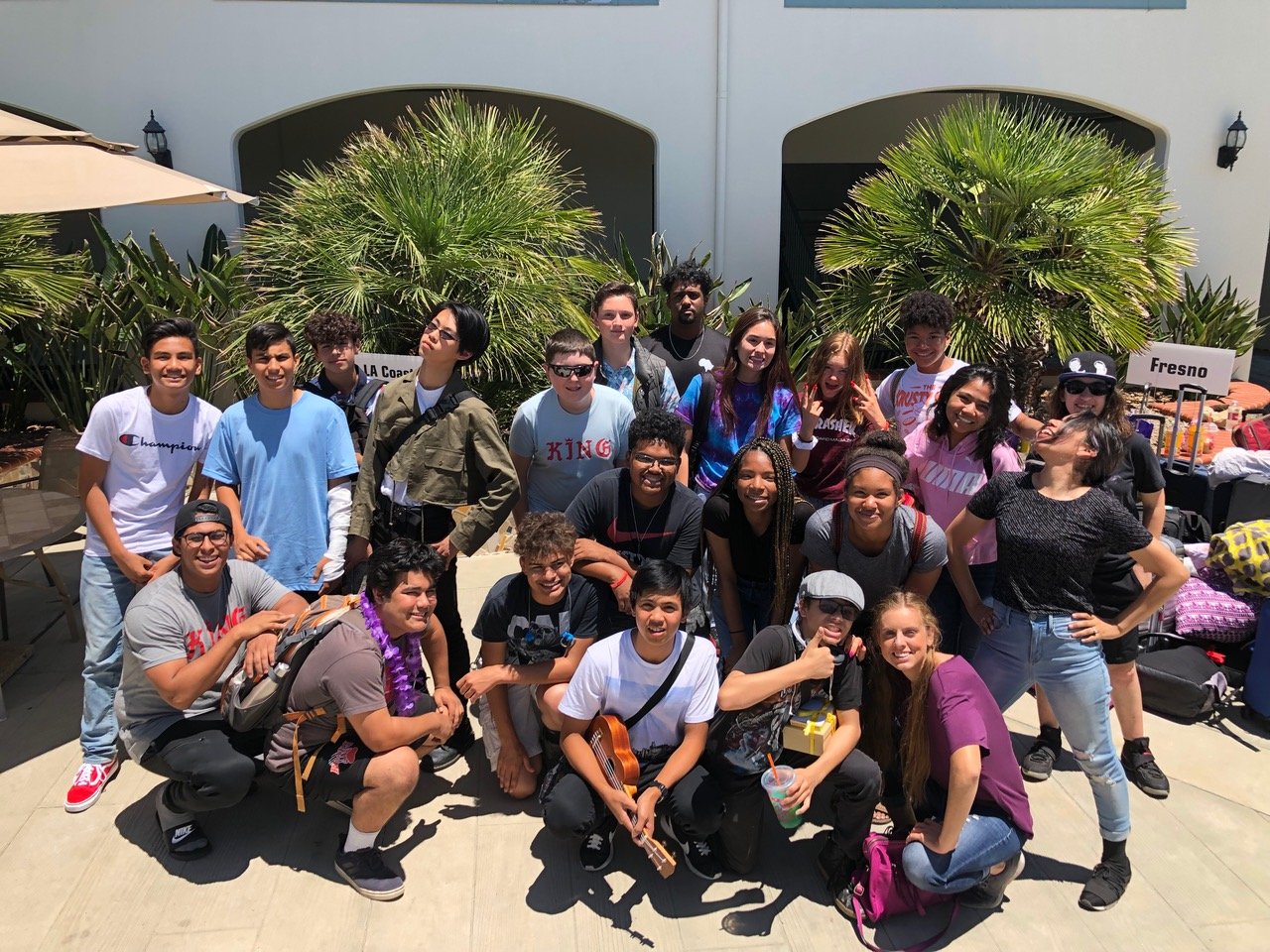 Welcome to Fresno, the midwest, Bible-belt part of California. Here the Central Valley Church of Christ serves 115 members and their friends, families and communities from as far as an hour away from the church building. Established in 1994, Central Valley has had various seasons and ministries that have been extraordinary. However, we have never experienced a teen ministry quite like this.
18 teens and five counselors went to camp with the LAICC this summer, a six hour drive away. In a church of only 115 members, the teen ministry makes up about 20% of the church. We've seen seven of our teens get baptized. Most of the remaining teens have parents who are members of the church or visit regularly.
Stephan Harris, who turned 17 this summer, was baptized earlier this year. When asked who were the major influences of his decision to study the Bible and get baptized, he stated other teens. When asked what was the turning point for him, he says it wasn't so much a turning point, but a lifelong expectation that he would become a disciple.
As the women's ministry leader in Fresno for the past 19 years and the mother of two teens who have yet to be baptized, I love these responses from Stephan. I know my kids feel at home in the teen ministry. When I occasionally (and, of course, calmly and without being pushy or anxious) ask them if they plan to be baptized someday, they look at me as if I'm crazy and say, "of course, mom."
We are so grateful for the family ministry, where parents have decided to make the preteen ministry a major focus close to nine years ago. This created relationships and identity for those who are now our teens. Teens from all different schools, races and ethnic backgrounds feel that their teen ministry is a place where they belong. We are also grateful to our campus ministry, for helping to mentor with our teens and give them a vision of what they have to look forward to as disciples after leaving home. We also have amazing teen leaders and workers. They literally lay down their lives for the teens and have been consistently serving and building for years without wearying. Mostly we praise God, who is always faithful. As John said, "I remind you, fathers and mothers: you have a relationship with the One who has existed from the beginning. And I remind you, young people: you have defeated the Evil One." – I John 2:13 (TPT)